UDA Technologies is the fastest growing provider of construction management software. With over 400,000 users worldwide and exceeding $60 billion in jobs managed every day, our goal remains the same: your success. Our clients are helping to build the world and make a difference in their communities. This post is part of an ongoing series showcasing the work of UDA clients around the globe.
Introducing Effect Home Builders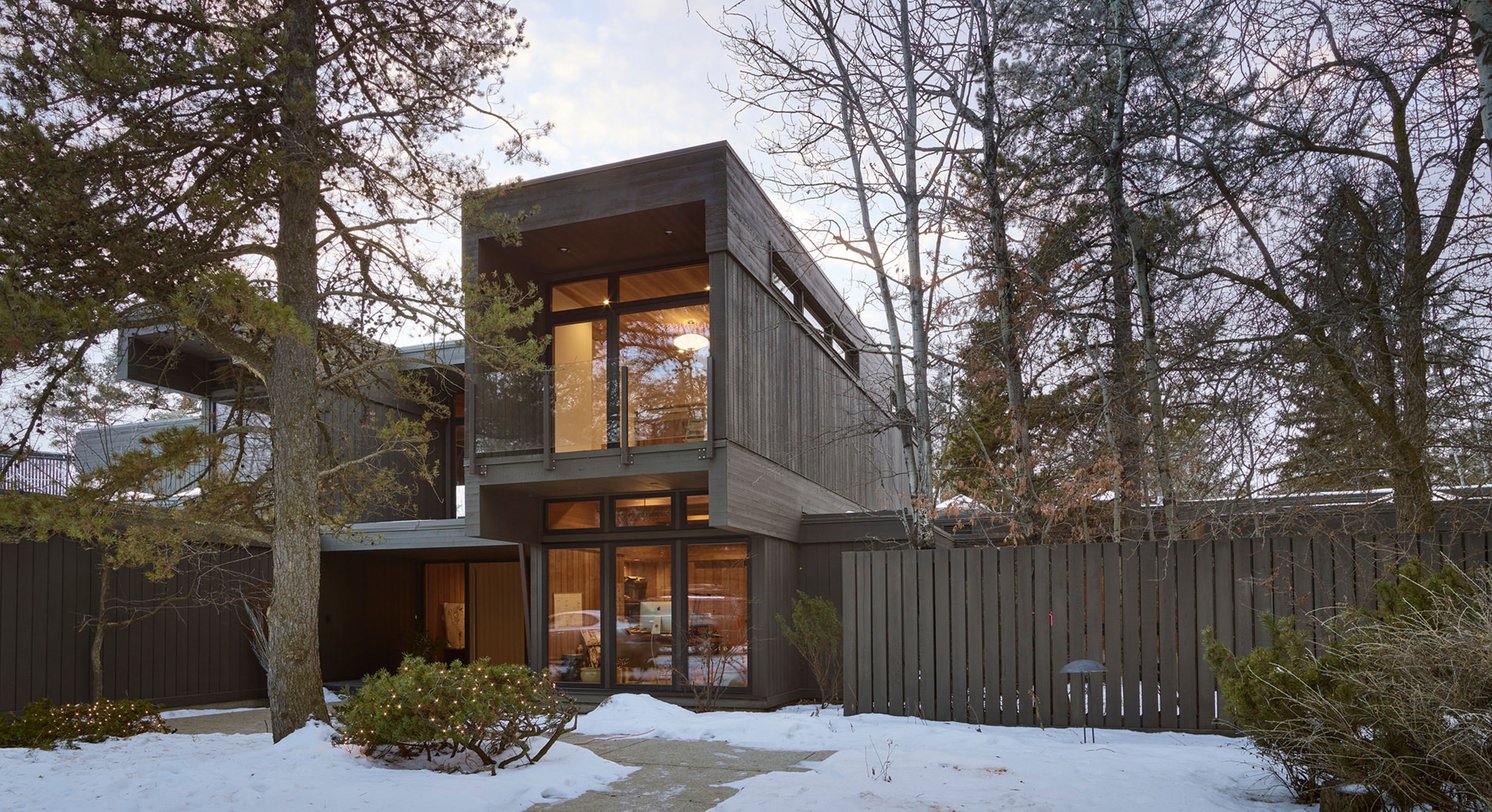 This week we'd like to highlight Effect Home Builders, and share the story of their success.

Effect Home Builders builds custom homes in established neighbourhoods that seamlessly blend in with their natural surroundings.

When asked about their success, they shared one of their most recent projects, the "Poole House" renovation.

It was a challenging renovation - keeping the integrity of a 1960s house in tact, while giving it a "green" update - but well worth all the extra thought and details. Effect Home Builders is so proud of the outcome from using ConstructionOnline Residential!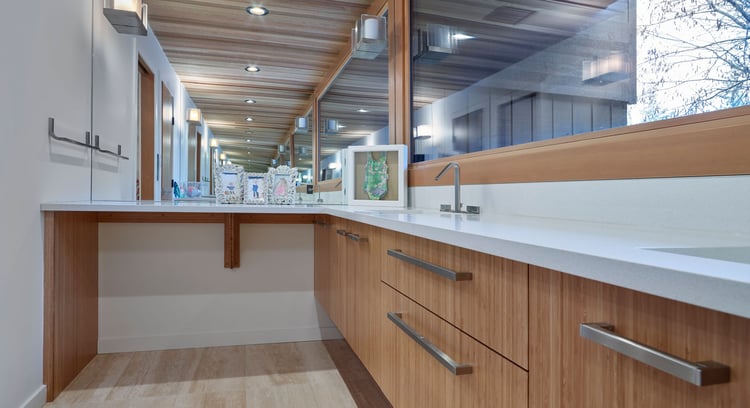 Designed by Don Bittorf and James Wensley, the Poole Residence was built in 1968 for local philanthropists John and Barbara Poole. It is located in Westridge Park in Edmonton, Alberta. The Poole Residence is considered to be a design and architectural landmark in Edmonton. The current owner, Sea Taubner, was an admirer of this home since she was 5 years old. She grew up in the house next to it and used to swim in their swimming pool as a little girl.
"We were about to build a house as close in design to the Poole House as we could afford to build. I'm a lawyer but I'd been taking some design courses at the University of Alberta to better understand that process and that was our goal. That's how big an impression this house had made on my life." — Sea Taubner
Sea received a phone call from the Poole family lawyer who said John and Barbara's children would like to offer her the chance to buy the family home. After taking possession, they started a complex renovation to add an upstairs extension with two additional bedrooms to the three-bedroom home to accommodate their family. Without losing the essence of the home, the renovation project also aimed to restore and safeguard it's unique features, including the cedar cladding, the outdoor patios, slate walkways and the full-sized indoor swimming pool. They also included geothermal to heat the house and a solar array to heat the indoor pool.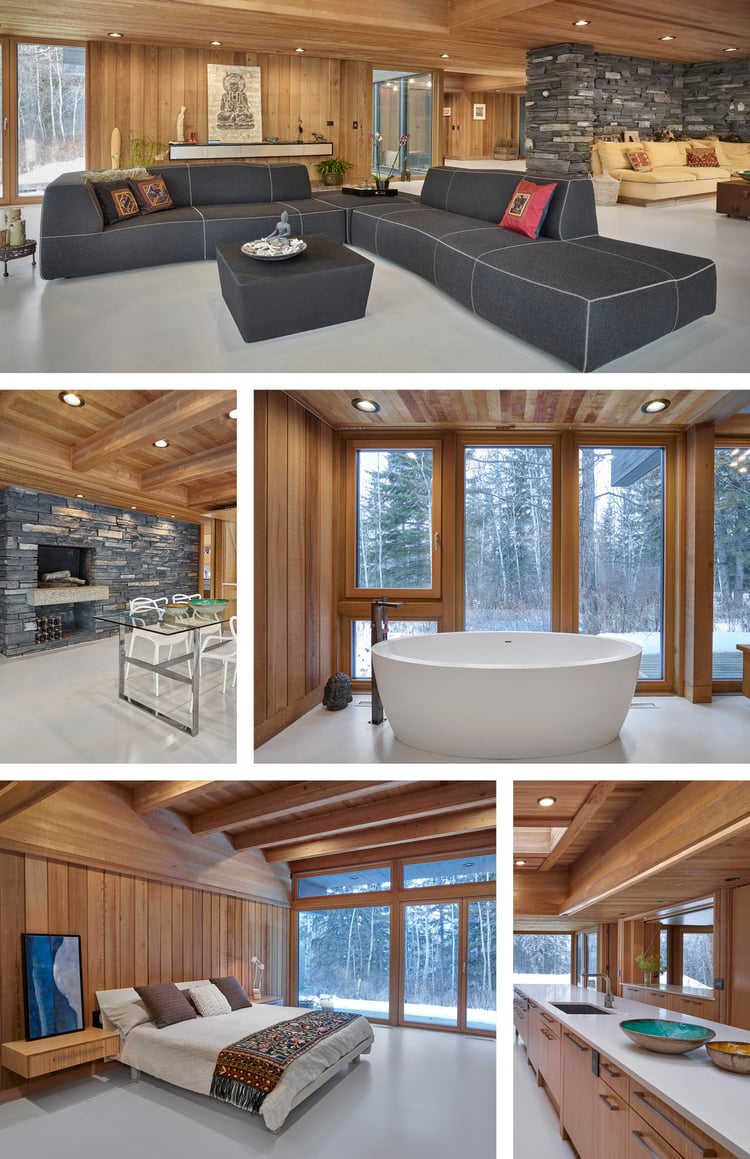 Bathrooms were upgraded with vertical-grain bamboo vanities, modern tile and upgraded plumbing fixtures. Original wool carpet throughout the main floor was replaced with custom-coloured concrete floors. An addition on the second storey satisfied the need for more bedrooms, seamlessly preserving proportion, features, and finishes. Exterior decks off every bedroom allow each member of the family to privately enjoy the extensive ravine property.
In most recent news, Effect Home Builders won the Best of Houzz Award in design and client satisfaction for 2017, and was once again chosen by Best Home Magazine Alberta for the cover of their Spring/Summer 2017 edition.